Current vacancies
Thank you for your interest in working at Waddesdon. See availability and full details for our positions below.
If you are interested in any of our roles please email a CV and cover letter to:
The Transport Department is overseen by the Head of Security & Transport (HST) and the HST manages a team of 3 bus drivers, plus seasonal staff and a fleet of vehicles including the Waddesdon buses.
Deadline for applications: Tue 20 April 2021
Interview date: Fri 23 April 2021
Transport Administrator job description
The Wine Sales Administration Assistant will join the team at Waddesdon Wine responsible for the processing of sales of Rothschild wines, both to private clients and to the trade. Reporting to a Senior Administrative Manager and working alongside 2 and at times 3 other Administrative Assistants, the role is a key position in the smooth running of the back office function.
Deadline for applications: Wed 28 April 2021
Wine Sales Administrator job description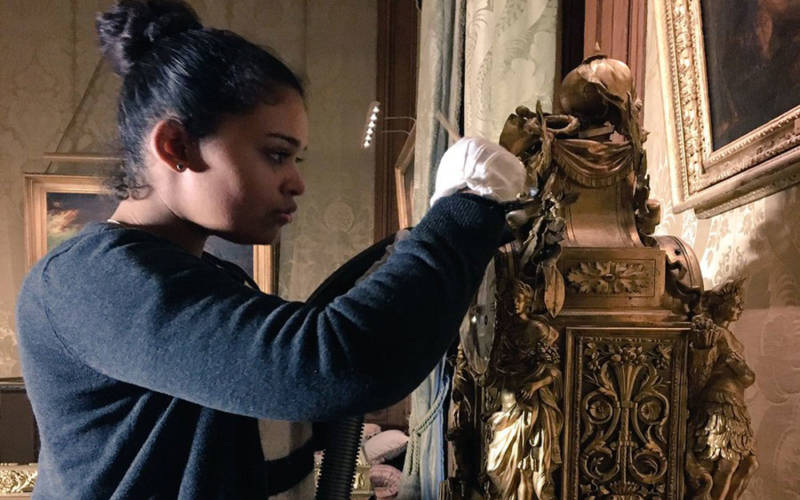 Those looking to explore a career in the cultural heritage sector may be interested in our internship programme. it is currently suspended, but we hope to be able to offer internships in 2021.
Volunteers at Waddesdon
At Waddesdon we have around 300 wonderful volunteers and appreciate their invaluable support. Why not consider becoming one of them.
COVID-19 (Coronavirus)
To ensure we operate safely and responsibly, protecting visitors and staff, we have a number of procedures in place, and where possible we are holding interviews online.
If you are required to visit in person, please:
do not visit if a member of your household has had any Covid-19 symptoms in the last 14 days
bring a face covering with you. Coverings must be worn on shuttle buses, in the house, gallery, toilets, shop and cafés (unless you are exempt)
ensure you wash your hands before visiting and during your visit.