Waddesdon Wine Ltd
Waddesdon Wine is part of the Rothschild Foundation. Trading from Waddesdon Manor, it represents sole UK distribution for all Rothschild family wineries.

Pulling on years of experience within the broader wine trade, the team at Waddesdon Wine offer unparalleled expertise and support to its on and off trade customers.
Who we work with
Baron Philippe de Rothschild (Mouton)
Château Mouton Rothschild took its name after it was acquired by Baron Nathaniel de Rothschild in 1853, historically elevating the property to First Growth status in 1973. The family extended its holdings around Mouton with the acquisition of two classified growths in the revered Pauillac commune: Château d'Armailhac and Château Clerc Milon.
Expanding from its First Growth origins, Baron Philippe de Rothschild went on to create, in 1920, Mouton Cadet, today the world's leading AC Bordeaux brand. In addition to these exciting wines, Waddesdon Wine offers Baron Philippe's Chilean brands; Mapu and Escudo Rojo. We are also lucky enough to offer Almaviva, the wonderful Maipo Valley based collaboration with Concha y Toro and Opus One, the Franco-Californian ultra premium wine made in collaboration with the Mondavi family.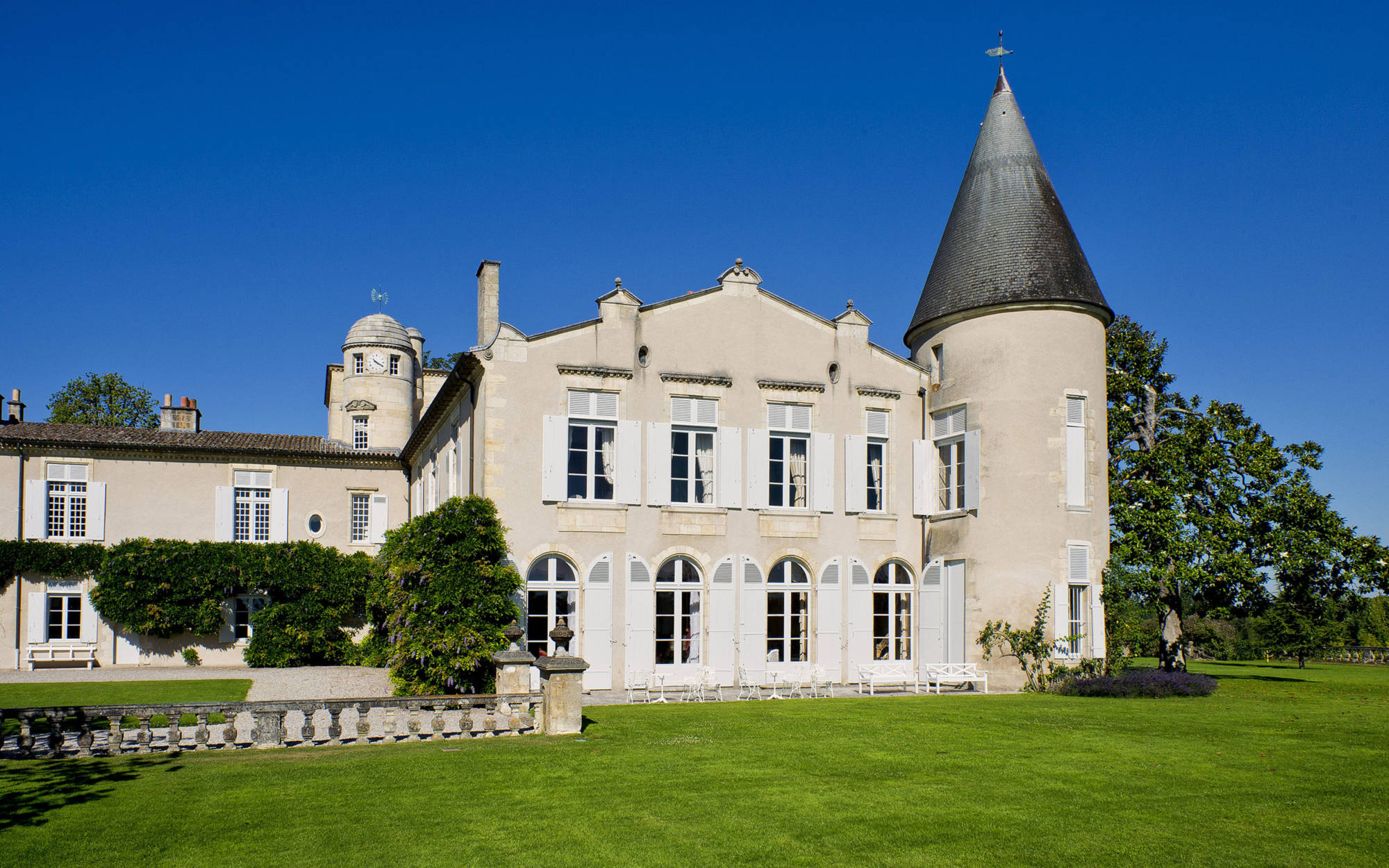 Domaines Barons de Rothschild (Lafite)
Domaines Barons de Rothschild (Lafite) has made excellence in the vineyard and wine-making practices the basis of its growth. Château Lafite Rothschild was the start of the DBR (Lafite) Group. The Château was acquired by the Rothschild family in 1868 and inspires and guides the winegrowing practices at the various vineyards to this day.
In addition to a striking range of Bordeaux wines, spanning multiple price points, Waddesdon Wine offers the award winning wines from the following DBR domaines: Bodegas Caro, the collaboration between Baron Eric de Rothschild and the Catena family in Mendoza, Argentina; Viña Los Vascos, their Colchagua Valley based winery in Chile; Domaine d'Aussières, delivering first class wines from Corbières and the Languedoc.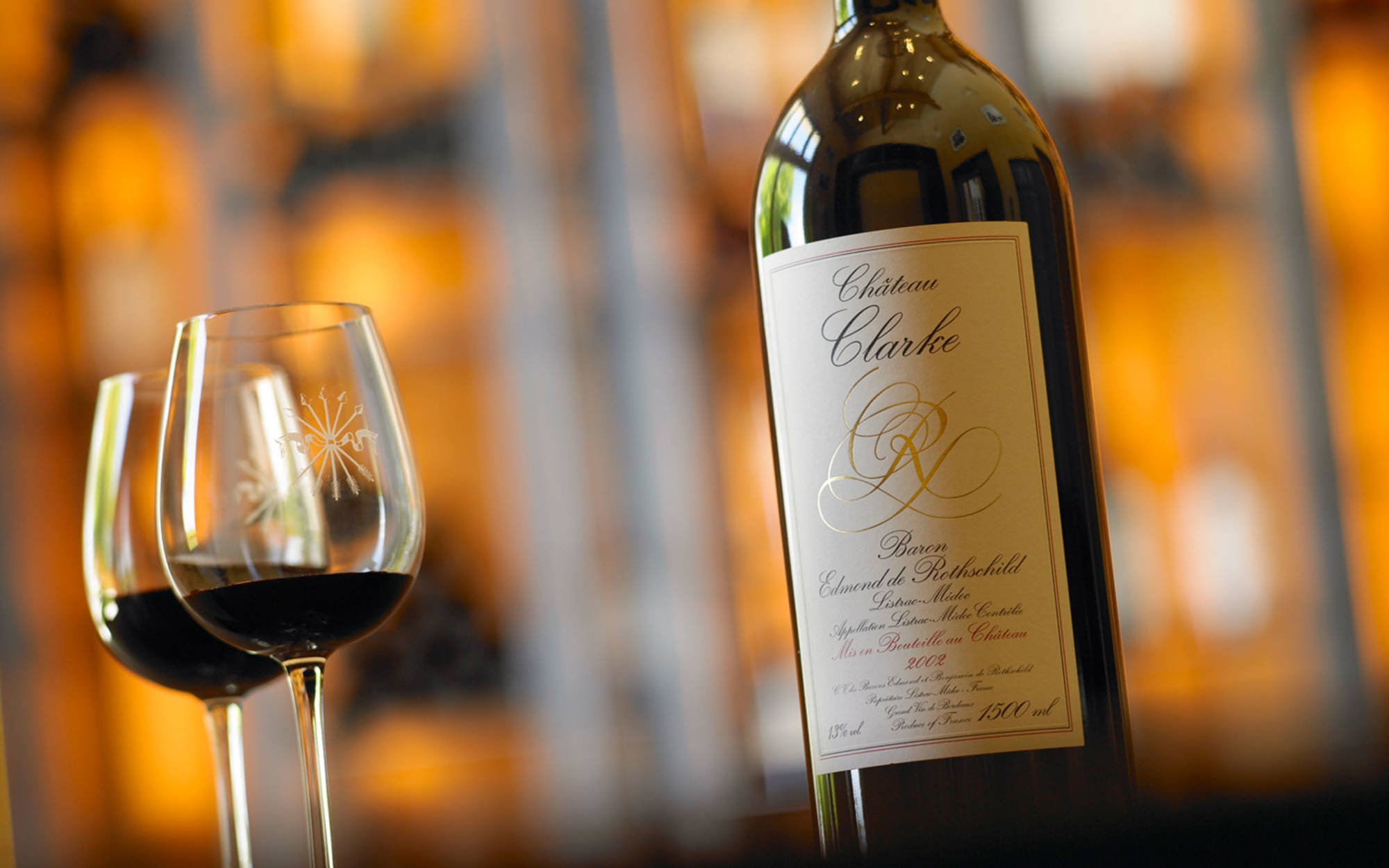 Compagnie Vinicole Baron Edmond de Rothschild
The passion for wine that runs in the French branch of the Rothschild family was born in 1868 when James de Rothschild purchased Château Lafite. After more than a century of family history tied to the world of wine, Baron Edmond de Rothschild (great-grandson of James) took the adventure further in 1973 by acquiring two Cru Bourgeois wines in Listrac and Moulis-en-Médoc: Château Clarke and Château Malmaison. He then founded the Compagnie Vinicole Baron Edmond de Rothschild.
In addition to the outstanding Listrac and Moulis offerings from Bordeaux, Waddedson Wine also offers Rimapere, a Pinot Noir and Sauvignon Blanc from Marlborough, New Zealand, produced in collaboration with the famous Craggy Range's Peabody Family. The range is further extended with the Flechas de los Andes range from Argentina and Rupert & Rothschild's award winning South African wines; Classique, Baroness Nadine and Baron Edmond.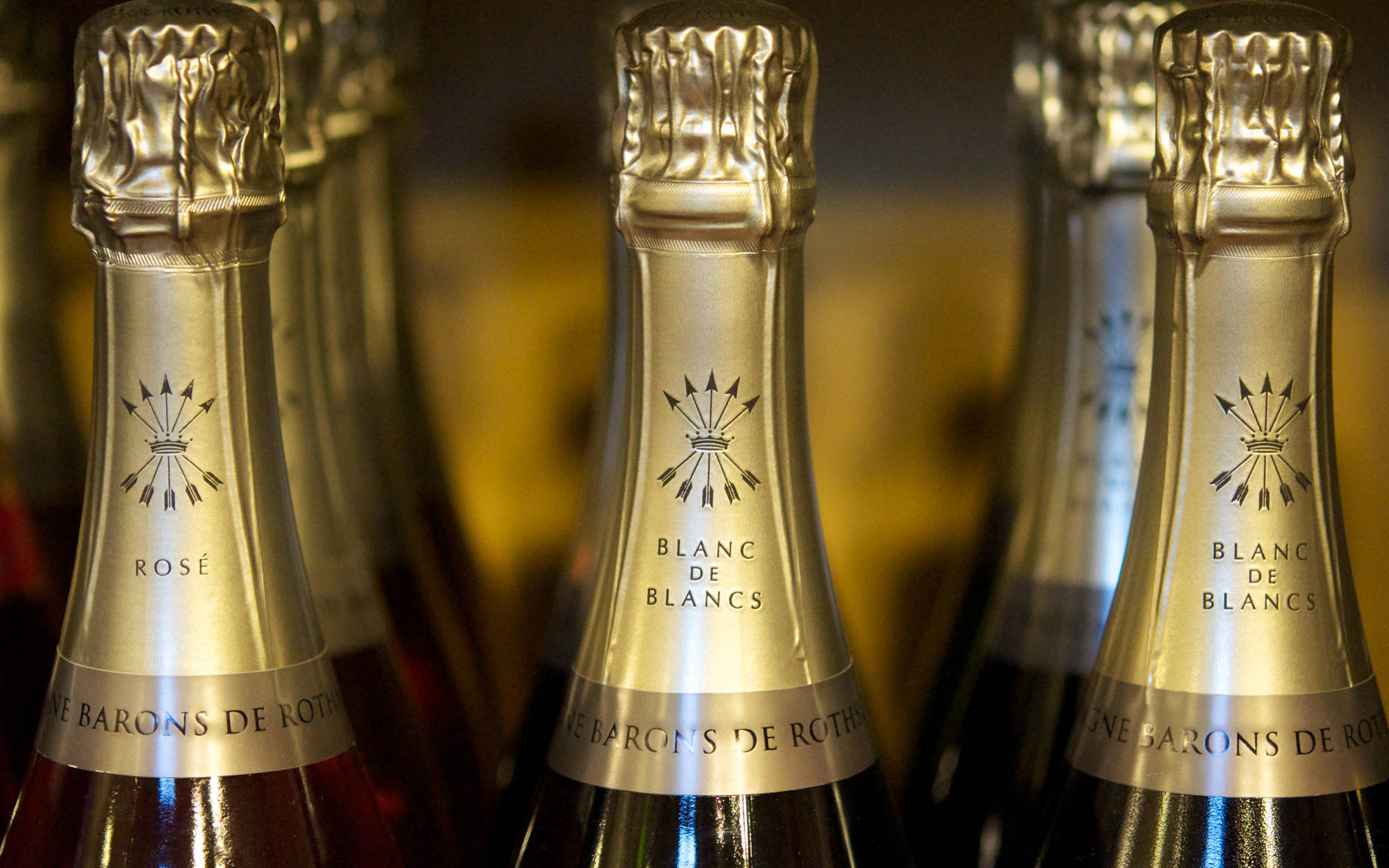 Champagne Barons de Rothschild
An exciting coming together of all three of the above winemaking arms of the Rothschild family, has created Champagne Barons de Rothschild. The most famous of appellations joins one of the most prestigious signatures in winemaking. The result is both outstanding and rare.
When planning the production of its champagne, the Rothschild family approached the very best winemakers and established a team of experts with an impressive track record.
Offered within the range are Brut NV, Extra Brut, Blanc de Blancs, Rosé and Blanc de Blancs Vintage 2006 & 2008.
Meet the team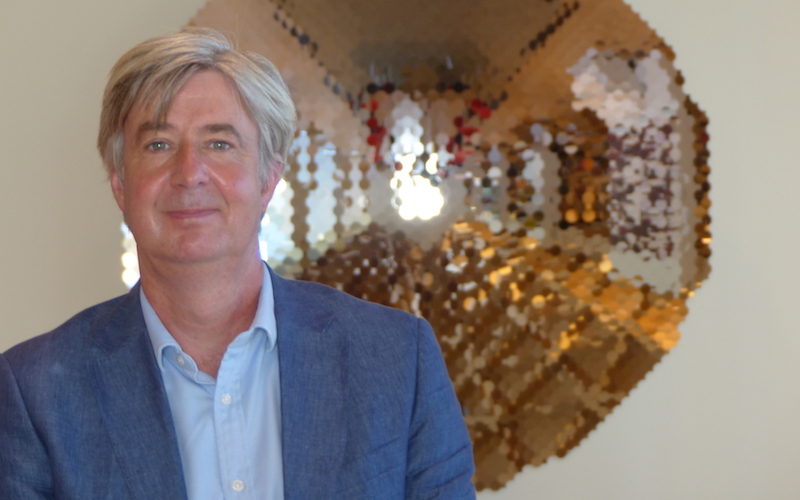 Chris Campbell, CEO
Having worked with the Rothschild portfolio of wines for over 20 years, Chris has a wealth of experience within Waddesdon Wine's expanding categories. Specialising in Central London, 5 Star Deluxe and Grand Vin sales, Chris leads the Waddesdon Wine Team.
Helen Miller, National Sales Director
Hailing from a branded, FMCG background, Helen is our national off-trade specialist. With 15 years experience working with premium national accounts, Helen works closely with Waddesdon Wine's carefully selected national partners.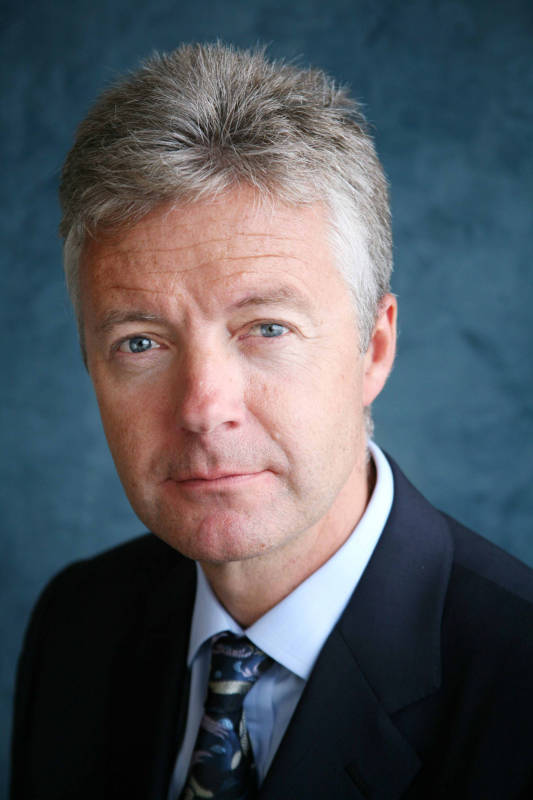 Russell Chambers, Chairman
Russell is a Senior Advisor of Credit Suisse and Bain Capital in the UK, based in London.
Prior to his current role, he was the Chief Executive of Credit Suisse in the UK and Ireland. Russell joined Credit Suisse from UBS where he was a Managing Director in UK Investment Banking. He began his financial services career at Merrill Lynch, where he spent over 13 years in a number of senior roles in both their UK Investment Banking and European Private Client businesses.
Russell is a member of Credit Suisse's European Charity Committee. He is also a qualified solicitor and holds a degree in Law from University College London. He is married with three children and lives in London.
Georgie Kukielka, Account Manager, Central London and South East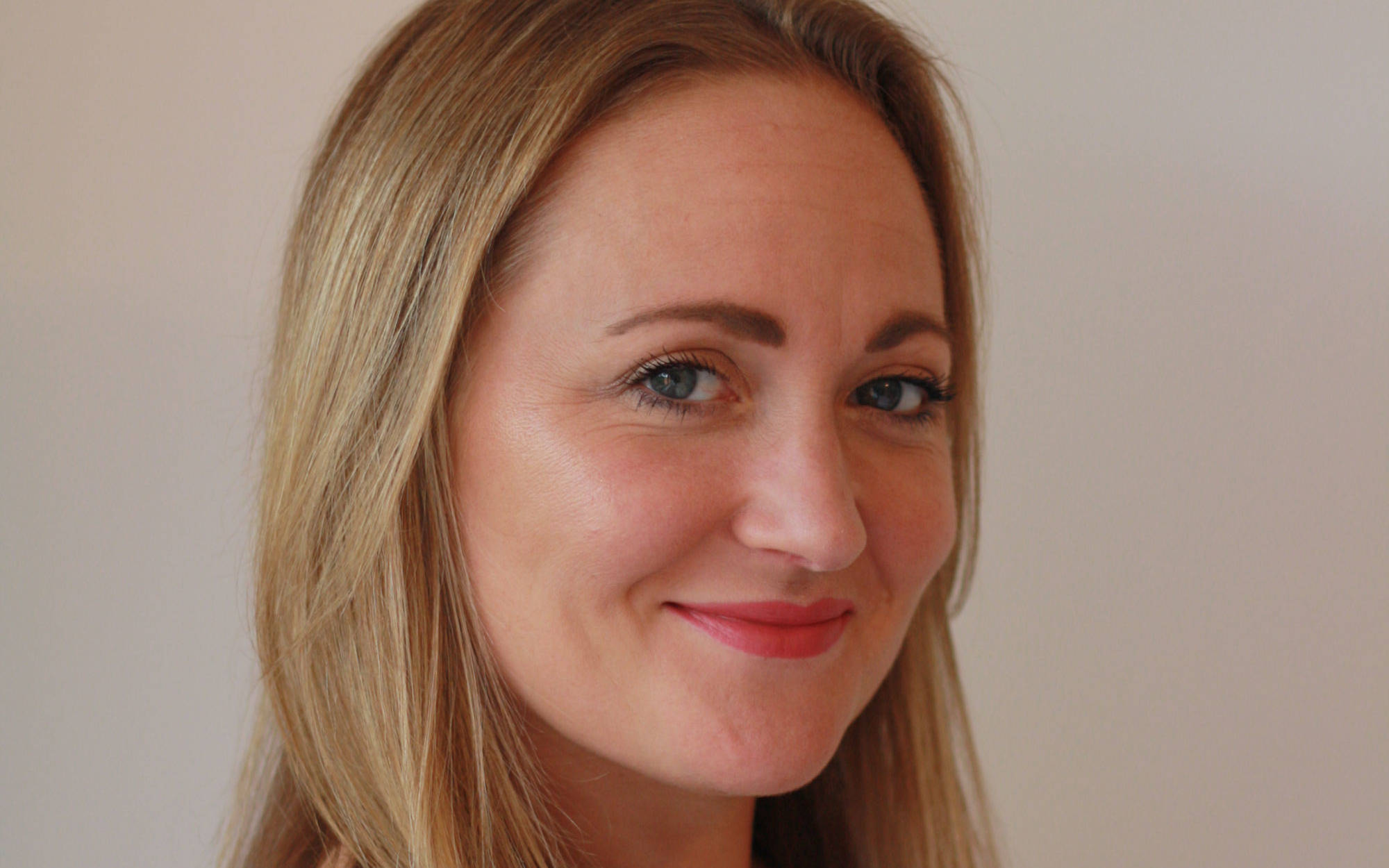 Georgie joins us with a wealth of experience in the on-trade, coming from an operational and buying background where she previously worked with Longshot Country Inns and Corney & Barrow Bars. She looks after Waddesdon Wine's accounts in Central London and the South East and specialises in the on-trade sector.
Lauren Boyes, National On-Trade and Regional Account Manager
Lauren manages our key national on-trade clients as well as regional merchants. Originally raised in California, she brings with her great in-depth knowledge of our wines from all three branches of the Rothschild wine group, as well as detailed knowledge of Hundred Acre and Luce.