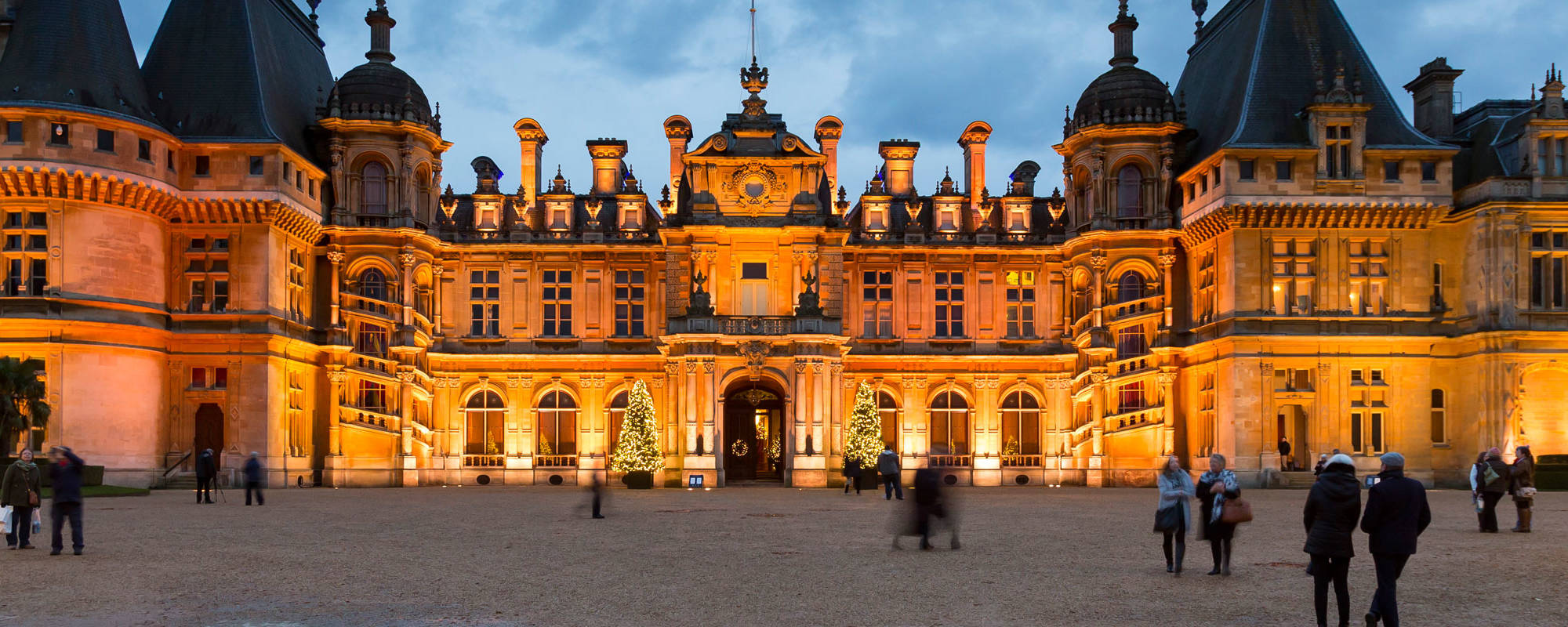 Everything you need to know for Christmas
Everything you need to know for Christmas at Waddesdon, from ticket information including how to book, pricing, parking and access. The House and Wine Cellars will remain closed.
From 20 December Waddesdon was moved to Tier 4 and a decision taken to cancel Waddesdon at Christmas 2020 on all future dates up to and including 3 Jan 2021.
Waddesdon will be in Tier 3 from Saturday 19 Dec, and we can confirm that as an outdoor event our Christmas Fair, Winter Light trails, Manor illuminations, wine and gift shop and take away food will be open. Please respect other visitors and our covid safety measures especially on buses, light trails and footpaths, cafes and in the Christmas Fair.
Covid-safety and cancellations
Cancellations and refunds
When is Christmas at Waddesdon?
Tickets and prices
What's the event charge and voucher?
Contact
If you have ticket related queries, for example you have not received your email confirmation and PDF tickets, please use See Tickets customer service portal to request a reissue, Waddesdon staff cannot reissue tickets or alter bookings.
For any other questions that you can't find answered in our FAQs, please email enquiries@substrakttest2.com. At busy times it may take up to three days to receive a response.
To find out more about Christmas at Waddesdon see substrakttest2.com/christmas/