COVID-19 (Coronavirus)
To ensure we operate safely and responsibly, protecting visitors and staff, we are further reducing the number of visitors each day and require everyone to pre-book one-hour arrival timeslots, including National Trust members and local resident pass holders.
Waddesdon is open Wed-Sun, 10am-5pm. Advance booking essential.
Safety is our priority, please respect other visitors by maintaining social distance and regulations about household mixing. Visitor numbers are reduced and all visitors, including National Trust members who have free admission, need to book an arrival time slot to manage numbers on site.
Do not visit if a member of your household has had any Covid-19 symptoms in the last 10 days
Check Government regulations about minimising travel and contact with other households here>
Follow any instructional signage indicating social distance spacing, walking routes etc
Please respect other visitors by stepping off pathways where they are narrow
Bring a face covering with you. Coverings must be worn in toilets, on buses, in all indoor areas and when buying takeaway food (unless you are exempt)
Wash your hands before you come and during your visit. Please bring your own hand sanitiser. Hand sanitiser is available outside toilets and at the top and bottom of the Woodland Playground
The Changing Places accessible toilet in the Manor is available for those who need it. Please ask a member of staff to assist you with access
Cancellations and refunds
If the Government guidance, suffering from Covid-19 or self-isolation prevents you from making your planned visit to Waddesdon, you can request a refund online from our ticketing partners SeeTickets. Please request a refund at least 48 hours before your planned visit.
You will need to quote your order number which is on your booking confirmation/tickets. Please scroll down to 'Contact us' and select General Enquiry and explain your cancellation/refund request.
Where refunds are made, they will not include the £1 transaction fee, which will be retained to go towards the costs of card processing of refunds.
Unfortunately, the National Trust and Waddesdon staff are unable to arrange refunds, all requests must be made via SeeTickets.
Note that refunds may take up to 28 days and will be made to the card that was used to pay with. The credit will read TICKETS08712200260 (and will not say Waddesdon specifically).
Tickets terms and conditions >
Updated 29 March 2021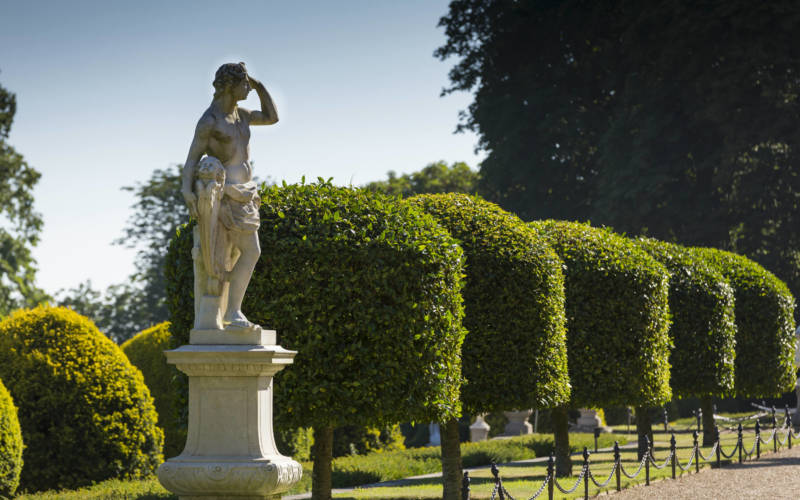 To keep everyone safe, your visit to Waddesdon will be slightly different from usual. Find out how we're  operating and what to expect when visiting.
Read important information