Disabled access
At Waddesdon Manor we are committed to providing an accessible attraction for all, and try to ensure that visitors with disabilities can enjoy as much as possible while with us.

For any additional support for your visit please email bookings@waddesdon.org.uk or call us on 01296 820414.
Along with the information included here, you may also want to view our full accessibility with images and dimensions on Disabled Go's website: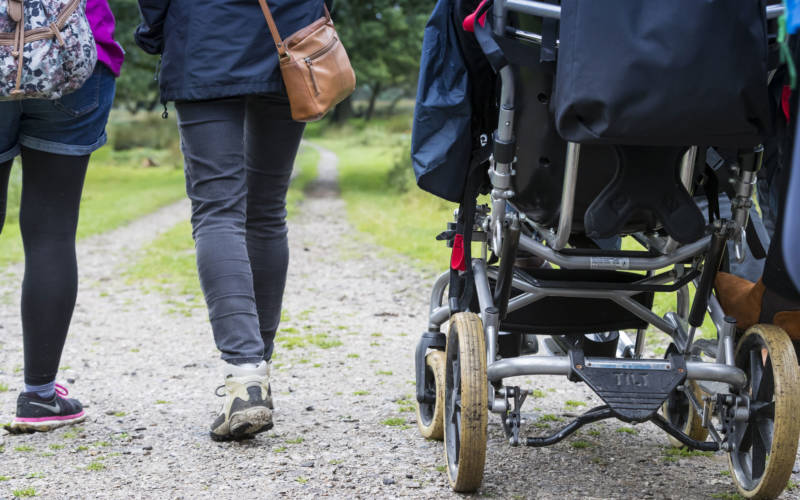 At our Welcome Pavilion you can purchase tickets and have your National Trust membership cards scanned. Waddesdon staff are on hand if you require help with this process. Carers receive free entry.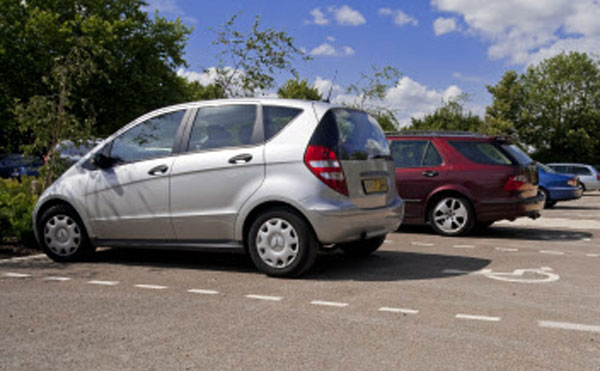 The 1,000 space visitor car park has dedicated places for Blue Badge Holders, and also 'limited mobility' spaces. Bench seating is available at the Welcome Pavilion if you need to take a seat while waiting for the bus.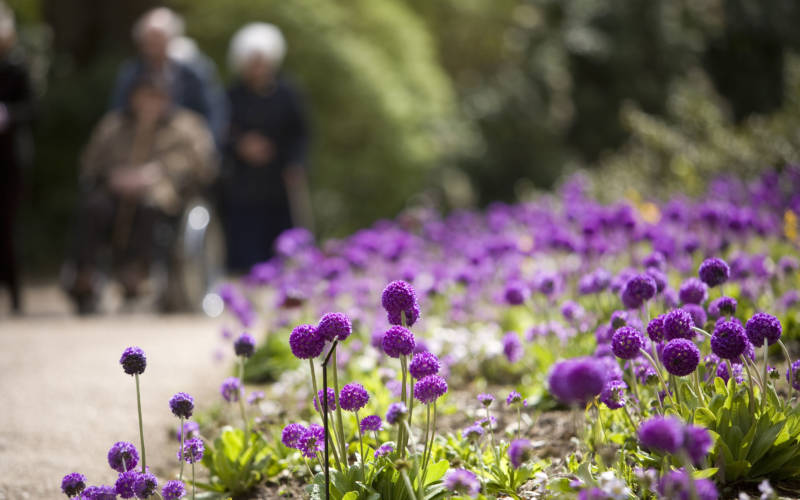 There is an accessible toilet on arrival at the Welcome Pavilion, and dedicated accessible toilets at both the Stables and Manor.
We have a Changing Places facility coming soon, more details to follow.
Please note: if you have a timed ticket for the house we suggest you allow at least 20 minutes for parking and bus transfer prior to your timed entry.
Accessible shuttle bus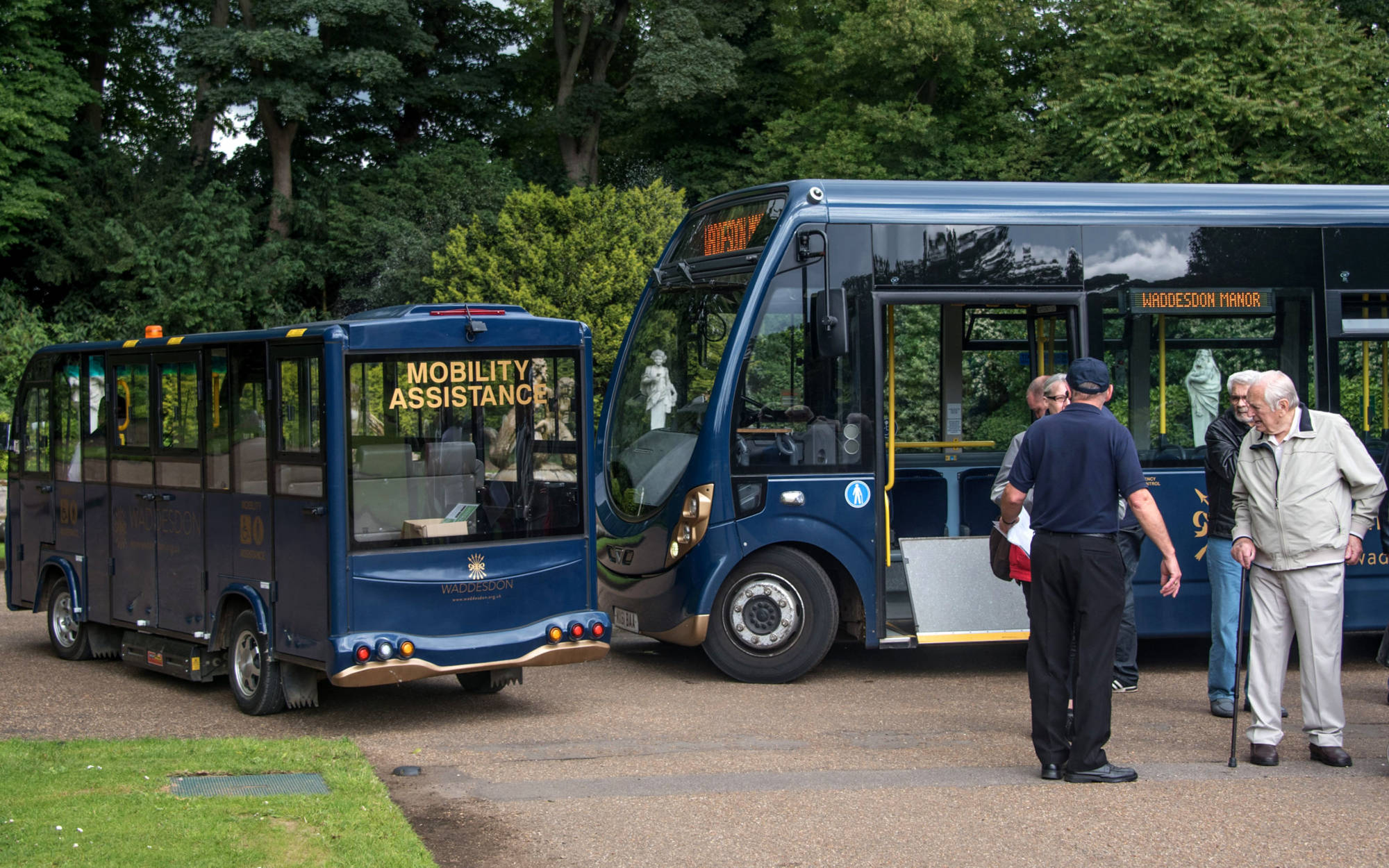 We've a regular free shuttle bus service which is fully accessible. Each bus has ramps and dedicated spaces for up to two wheelchairs. Buses run every five minutes from the car park to the North Fountain, returning via the Stables and back to the car park.
The House is a short walk of 100m (on a flat surfaced path, with gravel in front of the house) from the North Fountain. If you're unable to make this walk, a smaller dedicated mobility bus can transfer you to the front of the House.
Assistance dogs are allowed on the shuttle buses.
Gardens
Gravelled areas
Most parts of the garden are accessible. However, there are gravelled areas immediately in front of the house, on the parterre, and also around the Aviary.
Steep paths
You'll find steep and uneven paths on the way to the Stables and down to the Dairy. The boardwalk through the Woodland Playground and the pedestrian path from the Powerhouse to the Stables are steep in places, so may be unsuitable for some mobility requirements. We advise you to use our fully accessible shuttle bus from the fountain to the Stables.
Please note: we have a new grass path with plastic matting and additional woodchip which takes you to and from the car park. It can be muddy in places, and because of the surface it is not suitable for all wheelchairs or mobility scooters.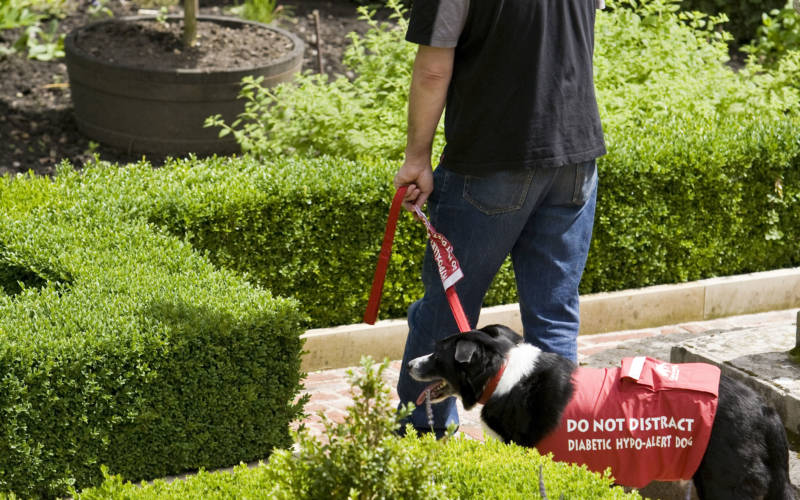 Assistance dogs are welcomed in the grounds, house, shops and catering outlets, and on shuttle buses.
Dog water bowls can be found at the Stables, but please ask a member of staff if your dog needs water in other areas of the grounds. Waste bins are located in the gardens.
Wheelchairs & mobility scooters
Most areas of the house are accessible, however, there's limited access to the Prints and Drawings Rooms, and Wine Cellars. Our historic lift, which serves the first floor, is quite limited on space and not all scooters or wheelchairs can be accommodated. We'll be able to advise on whether your mobility aid will fit in the lift at the point of admission to the House.
On occasion we may request that a mobility scooter or wheelchair user transfer into one of our house wheelchairs upon arrival at the house entrance. This is usually because your mobility scooter or wheelchair is too large to accommodate, or the wheels may be muddy during the winter months. However, if for any reason this isn't possible, you're welcome to use your own scooter or wheelchair on the ground floor. We have four wheelchairs suitable for use inside the house which are located in the main entrance and are available on a first-come, first-served basis.
Safety and emergency evacuation procedure
For safety reasons, we can only allow two wheelchairs or mobility aids on any floor at the same time and therefore on busy days there may be some waiting time during your visit.
We have an emergency evacuation procedure in place for wheelchair users and those with problems navigating stairs when inside the house.
Seated areas
Chairs are available in most rooms, please ask a member of staff to point them out if needed. Some of the walkways through the rooms are quite narrow, and to avoid congestion we don't allow carry chairs or seat sticks to be used inside the house.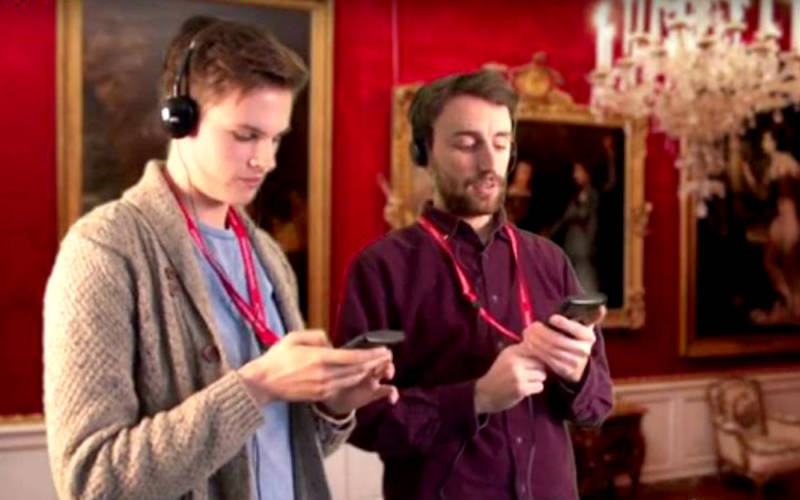 Handsets with house tour guides are available to hire at Visitor Information for £3 per handset.  Or download to your phone before you visit.
Accessibility at a glance
accessible toilet on arrival at the welcome pavilion and car park, at the house via a tunnel walkway and at the Stables
indoor and outdoor wheelchairs available for use, on a first come, first served basis
platform lift enables entry via the main entrance of the house. Once inside the building there's step free access and a lift to the first floor.
large print information available in most rooms
some rooms inside the house have low levels of lighting
handling collection available for visually impaired visitors, needs to be booked in advance
walking frames are allowed in the house
if you're visiting the house, all large bags must be left at Visitor Information located near the Manor entrance, where it will be tagged and available to collect at the end of your house visit
some walkways through the rooms are quite narrow, so carry chairs and seat sticks are not allowed
we have steep and uneven paths on the way to the Stables and down to the Dairy. The boardwalk through the woodland playground and the pedestrian path from the Powerhouse to the Stables are steep in places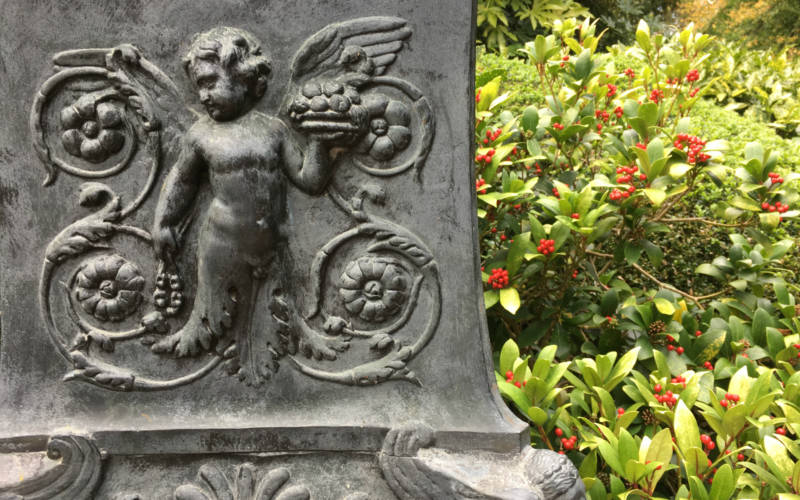 Collection handling sessions
We offer the opportunity to handle collection objects with different materials and textures. These sessions are by prior arrangement, please call us on 01296 820414 if you would like to arrange one.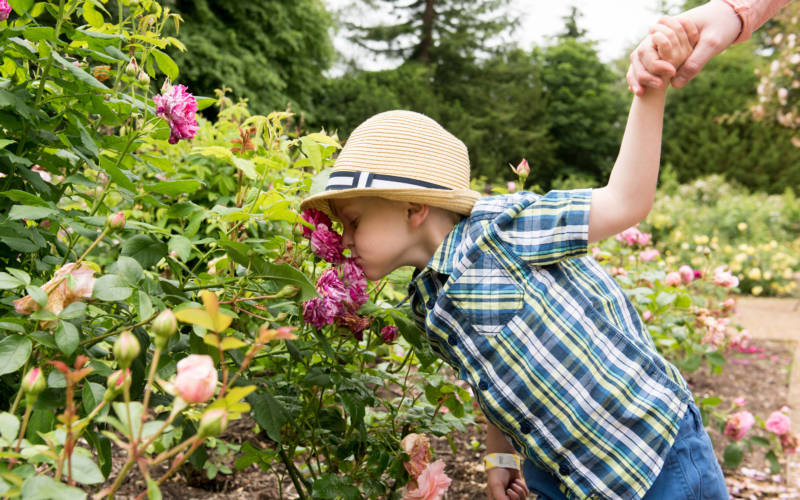 Hearing loop
We have an induction loop installed in the Powerhouse so you can enjoy our informative films about the Rothschild family, the Manor and wine.
Rose garden
The rose garden is located just beyond the aviary, and is a great place for those with hearing or visual impairment. You can stimulate your senses of sound, touch and smell.
Educational groups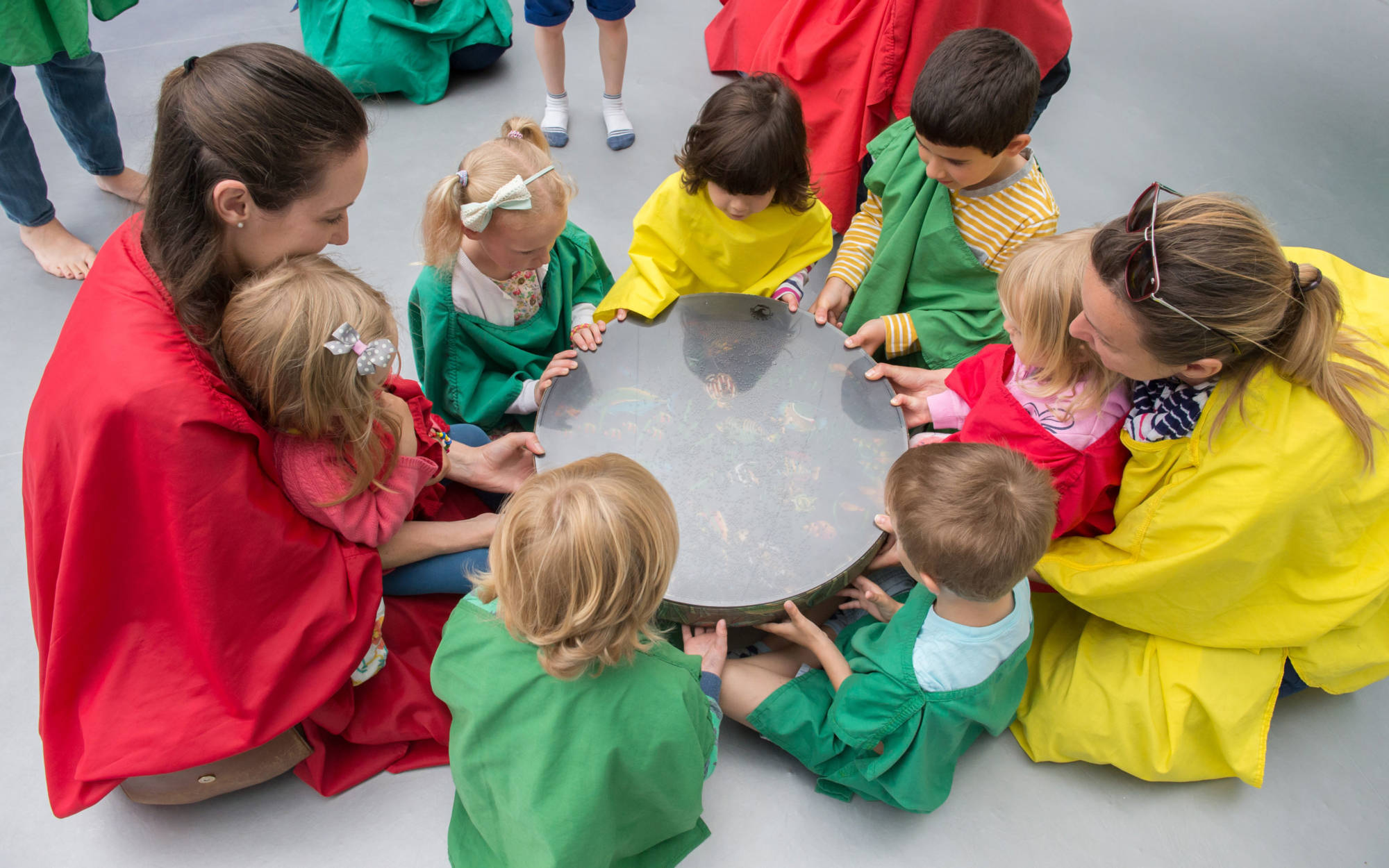 We offer educational visits both inside the house and outside in the grounds for children with special needs. Teachers are asked to contact the Education Team in advance by email sarah.dewberry@waddesdon.org.uk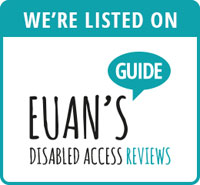 Read reviews and share your own experience of your day out at Waddesdon Manor.
Leave a review
Website accessibility
We're committed to providing a website that adheres to strict web accessibility standards and is accessible to the widest possible audience.
Any questions?
We hope you've found all the information you need in relation to accessibility. If you have any questions, or would like to contact us in advance of your visit, please call 01296 820414 or email bookings@waddesdon.org.uk