Gardens
Designed for Baron Ferdinand's guests, Waddesdon's gardens are now enjoyed by all visitors for their beauty and calm.
Those who visit us frequently might be surprised at the appearance of some areas of the Garden. We have been working with a tiny dedicated team of gardeners since lockdown and have not been able to plant our usual summer bedding displays, which need a large team and close working. Since March we have focused on general maintenance and keeping the trees healthy, so the formal gardens are not as manicured as they'd usually be.
There are some encouraging conservation benefits. Wildflowers are flourishing, and many areas are enjoying a less intensive horticultural approach. The formal Parterre and Aviary gardens have been planted with green manures, allowing for deep mulching once the foliage dies back. This is a new way of gardening for us, and long-term, it will do the garden a lot of good.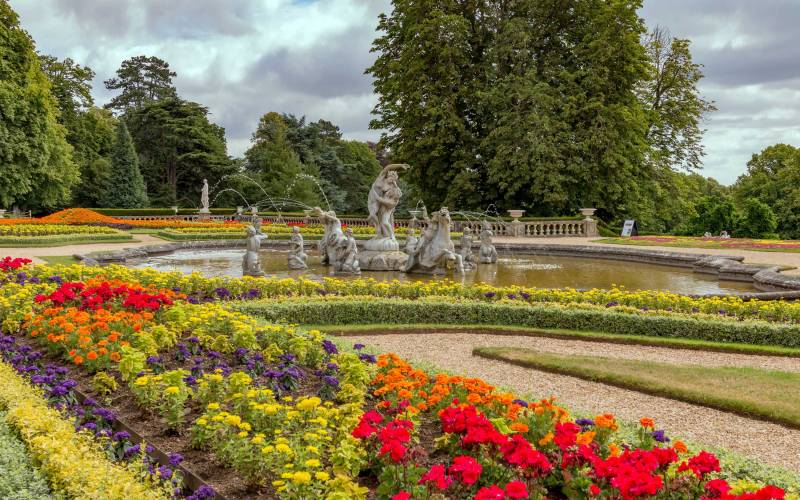 Discover the story of the gardens as well as special highlights with our online trails, blogs and films.
Enjoy a virtual wander
Glimpse the gardens on film
The gardens were the vision of Baron Ferdinand de Rothschild, who created the Manor at the end of the 19th century. What began as a bare hill in 1874, is now an exceptional example of Victorian horticulture including formal gardens, trees and walks.
Watch this short video to see highlights throughout the changing of the seasons.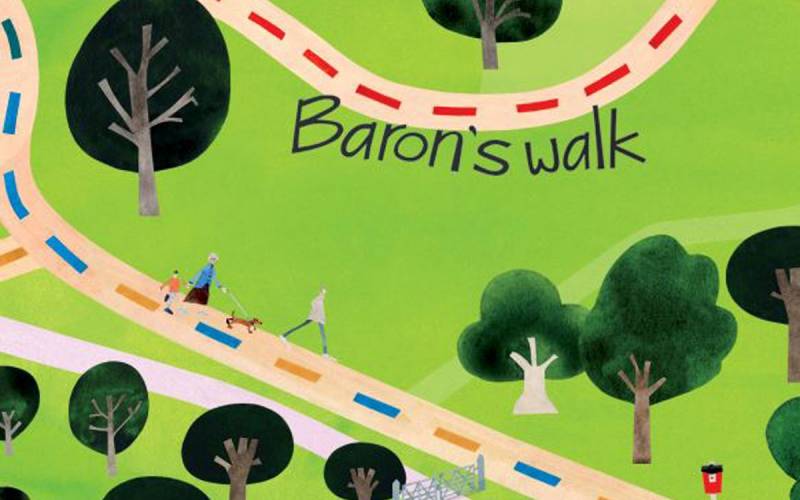 On arrival buy one of our doubled-sided illustrated maps. On one side a mindfulness map designed by artist Bek Cruddace highlights peaceful spots, and on the other a dog map designed by artist Debbie Ryder, points out all the key areas to enjoy with your dog.
£2 from the Welcome Pavilion