National Trust members
Waddesdon Manor was bequeathed to the National Trust by James de Rothschild. It is managed on behalf of the Trust by the Rothschild Foundation and opened to visitors in 1959.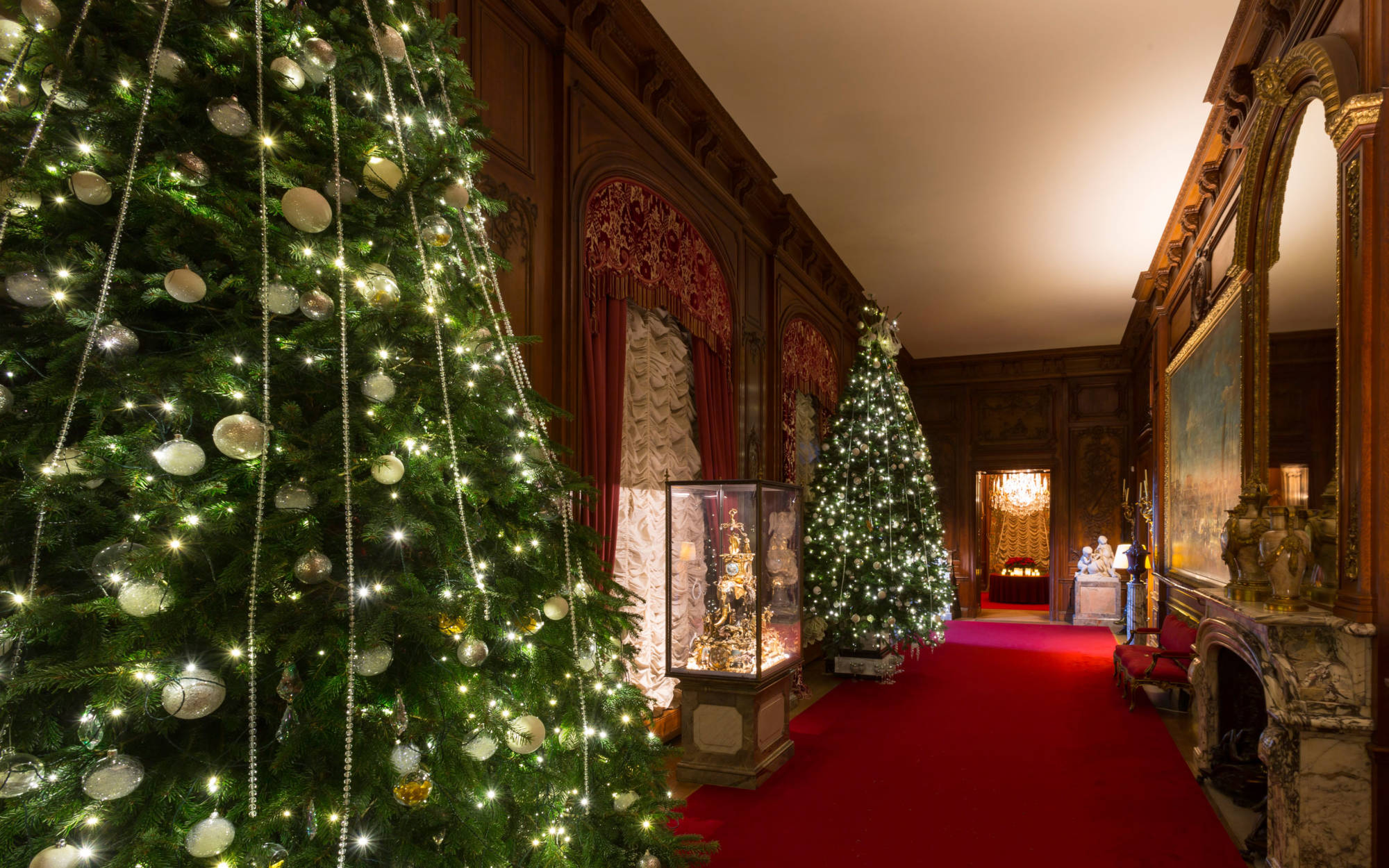 Christmas Carnival – 10 Nov – 2 Jan 2019 and Mon 31 & Tue 1 Jan (closed 24-26 Dec)
Both inside and out, our Christmas displays take inspiration from the wondrous festivals and celebrations conjured up by Waddesdon's treasured artworks – from sumptuous feasts, lavish gifts and masked balls to theatre, fancy dress and fairy tales – there's something for everyone.
Grounds
National Trust members are Free.
If you only wish to visit the grounds at Christmas, you simply need to show your membership card on arrival at the Welcome Pavilion in the car park.
House
From 10 Nov – 2 Jan, there will be a charge for all visitors (including National Trust and Art Fund members) to see the decorated rooms in the East Wing and Bachelors' Wing. The rest of the house is 'put to bed' for cleaning and conservation until 20 March 2019.
Please note: all House tickets must be booked in advance for the decorated rooms, no House tickets will be for sale on the day.
National Trust and Art Fund members: £5 adult, £2.50 child, £12.50 family
See more about Christmas at Waddesdon>
House tickets available for: 27-31 Dec & 1-2 Jan 2019. Pre-booking required. All other House tickets Sold Out
Weekend parking for Christmas Carnival
Until 16 December we have special parking arrangements for weekend visits to our Christmas Carnival. Please read this important information before your journey.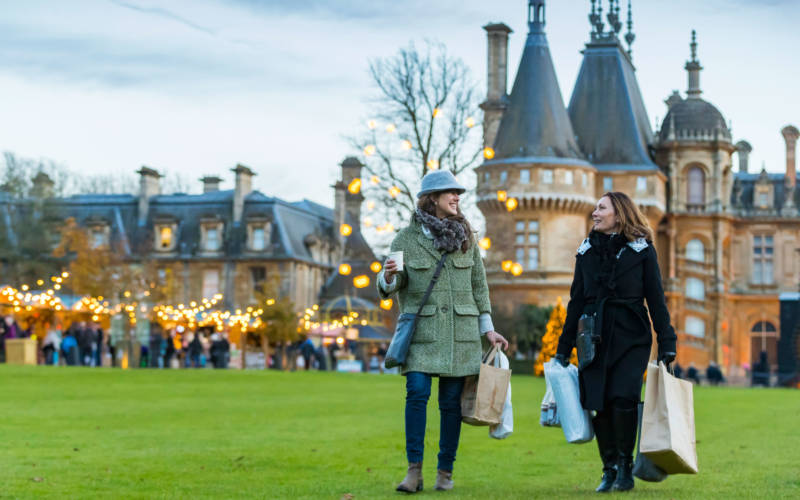 11am-6pm, Wed-Sun, Sat 10 Nov – Sun 16 Dec
A week longer than ever before, our market is a shopping experience not to be missed! Soak up the sights, smells and sounds of Christmas with 80 hand-selected exhibitors all housed in charming wooden chalets.
50 things to do before you're 11¾
We're part of the National Trust 50 things outdoor challenge. Complete a list of activities and adventures at different properties, then claim a secret reward once you've achieved them all. Pick up your 50 things booklet from the Welcome Pavilion in the car park.
Education group membership
National Trust education group membership gives your school free entry to Waddesdon Manor all year round. Joining up here means you have free access to Waddesdon all year, but you're also supporting the upkeep of this beautiful place, and it's great value too.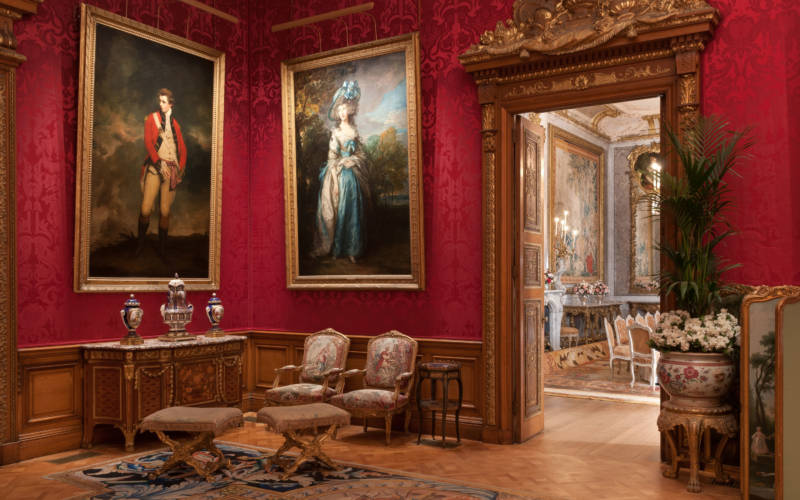 Our varied events and exhibitions showcase Waddesdon's rich history. National Trust members get free entry to the grounds and house, but there may be additional charges for some activities.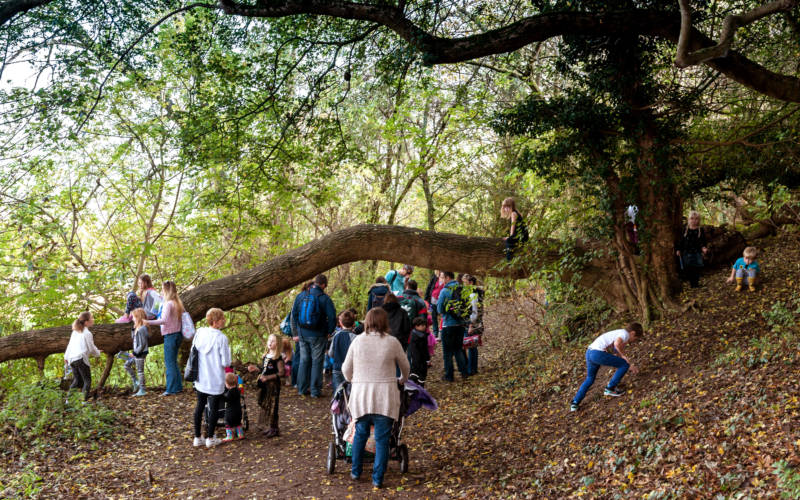 We've a full programme of events throughout the year suitable for all the family. Members get free entry to the grounds and house, but additional charges apply for some children's activities.