Tickets & Prices
We're delighted to be able to welcome visitors back to Waddesdon. We've missed you. The grounds, gardens, Aviary, Woodland Playground, toilets, Treaterie, Woodland Cafe and Manor Courtyard Coffee Bar take aways, gift and wine shop and Roses from my Garden free exhibition are now open. Note: The House, Cellars and Manor Restaurant remain closed.

To operate safely we are limiting visitor numbers and require everyone to pre-book their tickets, including National Trust members and children of all ages.
We can now offer some visitors the use of shuttle buses between the car park, Manor and Stables. Unfortunately, with strict capacity limits there will not be space for every visitor on the buses, so bus tickets must be purchased in advance with grounds admission. Blue Badge parking has returned to the visitor car park, and holders and their carer may book space on the bus for no additional charge.
We expect most visitors will continue to walk the woodchip path to reach the Manor, which takes about 20 minutes and has some streep sections. Alternatively, a limited number of Premium Parking spaces at the top of the hill and may be booked when booking tickets.
Please select time of your arrival (eg 10-10.30am). This is to ensure we spread the arrival of visitors throughout the day and can manage bus capacities. You are welcome to stay until the Grounds close at 5pm.
If you have a query about tickets you have booked online, please contact See Tickets, our online ticket partner who can help with confirmation emails or changes to your booking. See Tickets customer service team >
We'd love you to support us by buying home-made take-away snacks and drinks from the Treaterie at the Stables and Coffee Bar in the Manor courtyard, and wine and gifts from the Manor shop.
Those who know us well may be surprised to find our gardens are a little different at the moment.
Information for your visit
Membership cards
Don't forget to bring your National Trust, Art Fund or RHS membership card with you. Accompanying carers receive free entry.
Parking and buses
A limited capacity shuttle bus service will resume on Wed 22 July.
Parking in our main car park is free and however capacity limits on our shuttle buses means there will not be space for every visitor on the buses, so bus tickets must be purchased in advance with Grounds admission for all visitors.
Blue Badge parking will return to the visitor car park and holders and their carer, may book space on the bus for no additional charge.
Most visitors will need to walk to the Manor, this takes around 20 minutes and is on a woodchip path which is steep in places.
Premium parking is available at the top of the hill near the Manor's North Fountain. £15 per vehicle. Please book this online with your tickets.
Gift Aid prices and donations
Your support really makes a difference to us. All proceeds from admission tickets and events go towards the upkeep of Waddesdon Manor.
The Gift Aid admission scheme includes a 10 per cent or more voluntary donation. If you're a UK taxpayer, Gift Aid admission allows us to reclaim tax on the whole of the amount paid – an extra 25 per cent. An extra £1 paid under the scheme can be worth up to £3 to us. If you'd like to pay our standard entry rates these are displayed below, at our property and under (prices) at: www.nationaltrust.org.uk 
Accompanying Carers
Free entry applies to accompanying carers.
National Trust members
Admission is free for National Trust members, but must be booked in advance.
Shuttle buses, Premium parking, Summer Fest, Winter Light and some special exhibitions may attract a small additional charge for all visitors including members. Membership does not include free admission to evening events including outdoor theatre, cinema and concerts.
National Trust members details
Under 5s
All children under 5 get in free and a child is classed as 5-17 years inclusive. Admission and shuttle bus tickets must be booked in advance for children of all ages.
National Trust Gift Cards
We accept National Trust gift cards for purchases in our Shop, Manor Restaurant and Stables Café.
Partner concessions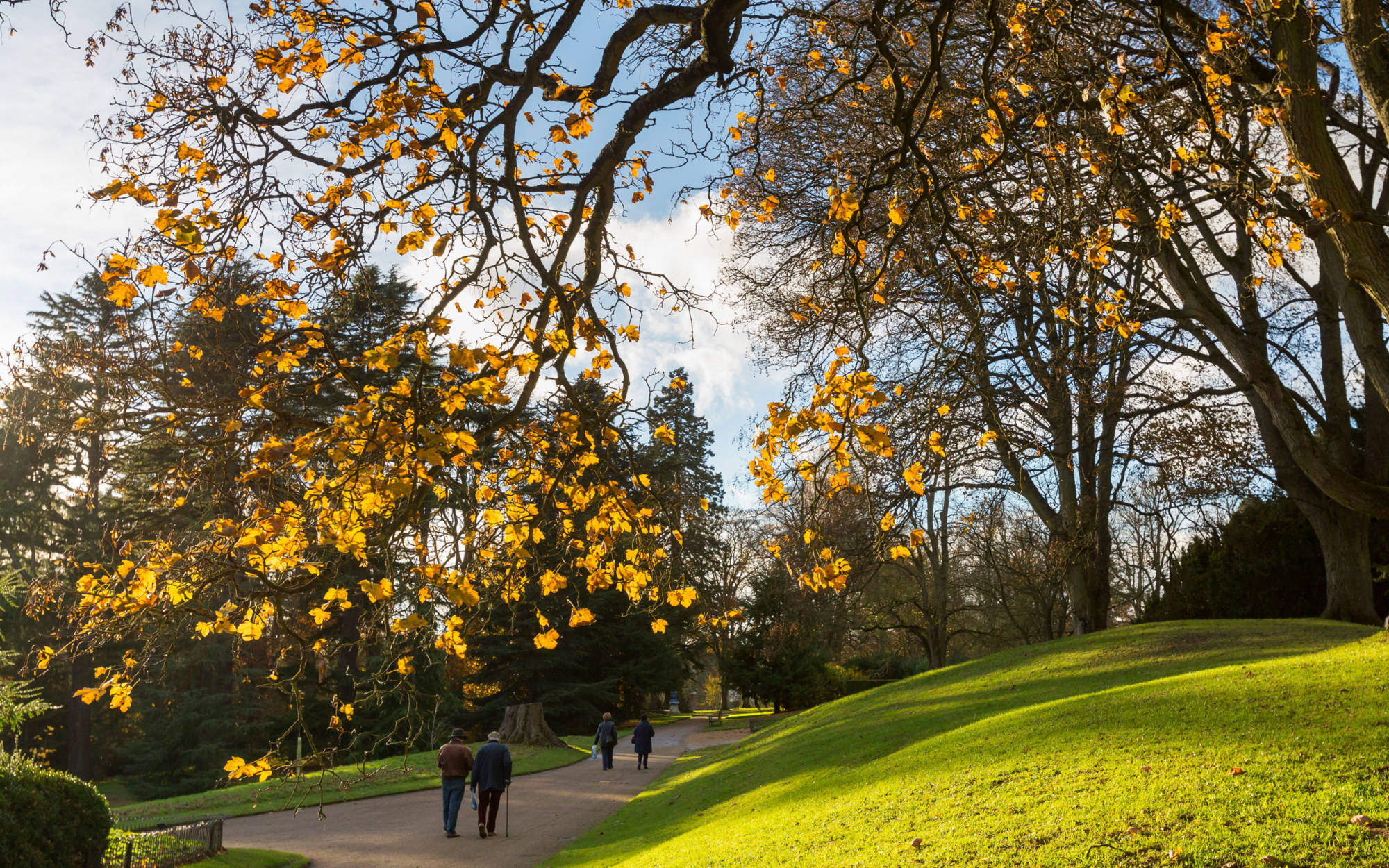 Art Fund members
Free entry to the house (excludes Christmas and some special exhibitions) and grounds with a National Art Pass. Applies to the cardholder only.
More about the National Art Pass
Where does my money go?
All ticket and donation income goes directly towards the upkeep, conservation and enhancement of the house, collections and landscape at Waddesdon, which we are committed to preserving for future generations to enjoy. We are very grateful to every visitor who helps us by purchasing an entry ticket, attending an event or donating via our Gift Aid admission scheme. Funds raised go towards a range of projects. For example, recent work includes the installation of a new disabled acesss lift in the Manor's main entrance, conserving an important historical desk and restoring some of the artificial Pulham rockwork in the gardens.
Keep up to date with the latest news from Waddesdon by subscribing to our e-newsletter