Tickets
Entry to the house is by timed ticket only for all visitors, including National Trust members.
2018 house tickets are now on sale online and over the phone.
During busy weekends and holiday periods the timed ticket slots for the house can sell out, so it's best to book in advance.
Online calendar and ticket booking
Contact our Bookings team 01296 820414

There is a £3 booking charge when you book over the phone.
Buying tickets on arrival
Grounds tickets can be bought on arrival at the Welcome Pavilion in the car park or online in advance. Don't forget to bring your National Trust, Art Fund or RHS membership card with you.
House tickets are timed entry which you have to book in advance of your visit, including National Trust members. If you wish to book lunch or afternoon tea in the Manor Restaurant we would also recommend you do so in advance.
Gift Aid prices and donations
Your support really makes a difference to us. All proceeds from admission tickets and events go towards the upkeep of Waddesdon Manor.
The Gift Aid admission scheme includes a 10 per cent or more voluntary donation. If you're a UK taxpayer, Gift Aid admission allows us to reclaim tax on the whole of the amount paid – an extra 25 per cent. An extra £1 paid under the scheme can be worth up to £3 to us. If you'd like to pay our standard entry rates these are displayed below, at our property and under (prices) at: www.nationaltrust.org.uk 
Grounds tickets
Gift aid prices: £12 Adult, £6 Child, £30 Family (up to 2 adults + 3 children)
Standard prices: £10.80 Adult, £5.40 Child, £27 Family (up to 2 adults + 3 children)
21 Mar – 28 Oct 2018
10am-5pm, Wed-Sun and BH's
Grounds ticket includes: Gardens, Aviary, Woodland Playground, Wine Cellars, Coach House Exhibitions, Powerhouse, Walks, Shops and Restaurants
House tickets
Gift aid prices: £22 Adult, £11 Child, £55 Family (up to 2 adults + 3 children)
Standard prices: £19.80 Adult, £9.90 Child, £49.50 Family (up to 2 adults + 3 children)
12pm-4pm, Wed-Fri
11am-4pm, Sat-Sun
Last entry 3.10pm
House ticket includes: House & Grounds
National Trust members
Grounds and house tickets (excludes Christmas and some special exhibitions) are free to National Trust members (presenting a valid card). We suggest you book your free timed ticket for the house in advance.
National Trust members details
Under 5s
All children under 5 get in free and a child is classed as 5-17 years inclusive.
National Trust Gift Cards
We accept National Trust gift cards for purchases in our Shop, Manor Restaurant and Stables Café, and for ticket purchases at the Welcome Pavilion or over the phone through our Booking Office.
Purchase National Trust gift cards>
Five Arrows Hotel Gift Vouchers
To purchase gift vouchers for the Five Arrows Hotel please contact the hotel directly: 01296 651727.
A41 temporary traffic lights, 10am-4pm, Mon 16 April for up to three weeks
Temporary traffic lights will be in place on the A41 at Fleet Marston, between Aylesbury Vale Parkway station and Waddesdon village. Please allow additional time for your journey when visiting us.
Partner concessions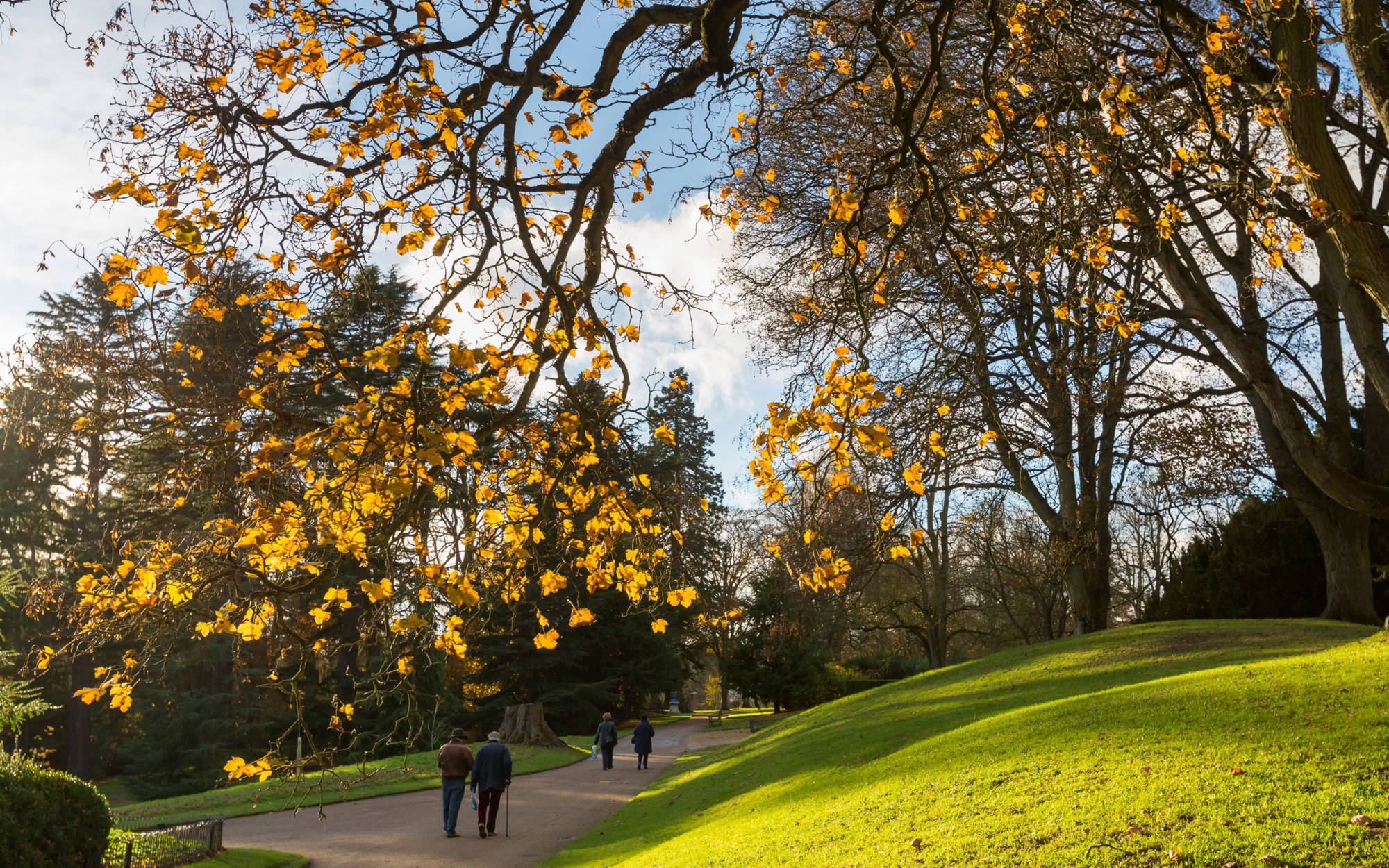 Art Fund members
Free entry to the house (excludes Christmas and some special exhibitions) and grounds with a National Art Pass. Applies to the cardholder only.
More about the National Art Pass
Where does my money go?
All ticket and donation income goes directly towards the upkeep, conservation and enhancement of the house, collections and landscape at Waddesdon, which we are committed to preserving for future generations to enjoy. We are very grateful to every visitor who helps us by purchasing an entry ticket, attending an event or donating via our Gift Aid admission scheme. Funds raised go towards a range of projects. For example, recent work includes the installation of a new disabled acesss lift in the Manor's main entrance, conserving an important historical desk and restoring some of the artificial Pulham rockwork in the gardens.
Keep up to date with the latest news from Waddesdon by subscribing to our e-newsletter.